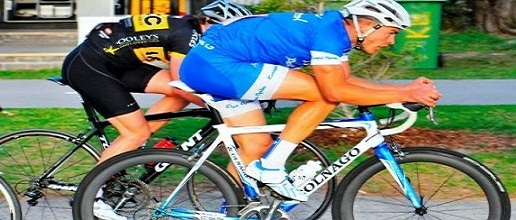 These are testimonials we have recieved by our customers either by email or coming to the store and giving us their feed back on bikes they have purchased from us.
G.Mantton/ Felt Edict Pro MTB great set up just love it
James/ Colnago CLX 3.0 this my second bike purchased from Europa and what a dream ride
A.Sayed/ XDS road bike CR COMP excellent price compared to other brands
David.D / Colnago CLX 3.0 great service bike fits perfect
K.Smith/ Custom Europa road bike Thank you for building exactly what i wanted
M.Cox/ Colnago CX1 EVO Thanks for the advice love the bike
Rob / Colnago CLX 3.0 Great bike and service thanks
J.Jonhson / Europa custom flat bar road bike The most comfortable bike i have riden great commuting bike
S.Sinadinovski / Argon 18 Thanks for the after sale service the small adjustments made worked a treat
C.Morrissey / Argon 18 TT bike Thanks for the service and advise and fittment of the bike
M.Tapia / Colnago CLX Love the bike and great service
R Alexander / Felt AR4 After looking at other stores for the same bike your price and service was great
S. Smith / Custom Europa road racing bike Great bike my dad bought a Europa custom bike in the 80s so i wanted that traddional style and these guys delivered a great bike thank you
M.Smith / Colnago M10 This my second bike purchased from Europa Cycles and again they did not dissapoint
E.Hopkins / Europa custom bike After taking some time to deside on what type of bike i wanted these guys gave me the right advice and the bike is working perfectly and a pleasure to ride
S.Poole / Felt F5 Great value for money carbon and 105 for under 2 grand
Dear John and crew
Riding the restored Abeni was a real pleasure. Smooth as you can get with Columbus SL, and a great paint job. Still my favourite bike, even if it is over 30 years old.
Best Wishes
Adam Aitken
Nick / Colnago C59 Campag Super Record great guys to deal with the advise and fit out of the bike was perfect
K.Aikenson / Colnago C59 Shimano Dura Ace would recommend anyone wanting a Colnago to give these guys a call on service and price they are very good
A.Davidson / Restored 1976 Abeni road bike with Campag parts .Thankyou for the unbelivable rebuild on this old bike the way it has been presented is more than what i had exspected and had dreamed of thankyou
Matthew / The custom Europa road bike was everything i wanted PERFECT
A. savell / Love the Colnago CLX rides great thanks.
M.Kupp / Colnago C59 Campagnolo Thankyou for the such a great looking and performing bike
Micheal / Europa custom carbon Shimano 105 Great bike to ride love the way it feels and handles
Ludwig / Europa custom carbon Campag kit So much more responsive to ride than my other bike and seems like a faster ride to
M. Levy / Colnago CLX 3.0 great bike and price was excellent
A.Ludkin / Colnago 45s CLX ultegra matt black love the bike
Rob / Custom Europa carbon bike 105 triple group Fulcrum 3 wheels
J. kayrouz / This is our second custom Europa road bike .
D.Cheng / Custom Europa steel road bike went to a few store to see what i could buy in a steel road bike most just looked at me with no idea was recommened to see these guys at Europa Cycles their service and attitude from the first minute was great even when i told them i was only looking around at this point in time and not sure on a budget.Went back a month later and made a decision to go with the custom steel frame with Shimano 105 cost was $2000 the bike when it arrived was perfect and exactly want i wanted only small thing was it took 1 week longer than what i was told .
A.Smith / Colnago M10 This is my second Colnago and fourth road bike from Europa their service is great in all aspects from bike set up,pricing and bike servicing and repairs
A.Panos / Custom Abeni road bike Ultegra kit and custom wheels Love the bike perfect.
Kim / Colnago C59 Campag Super Record Fulcrum Zero wheels Just a great bike.
Micheal / Custom Europa hybrid Great bike rides very well
Evan / Colnago CLX 3.0 Best price in Sydney and great service
B.Copeland / Colnago C-59 Campag Super Record EPS - Love the bike
Darren / Colnago CLX 3.0 Love the bike
D Clarke/ Colnago clx 3.0 the best bike i have ever owned
Aaron/ Colnago CLX 3.0 great price
Erin / custom Europa road bike bike rides great
Flavio / custom Europa 3 speed road bike just what i was after a classic hand built bike
Matt/ Custom Europa road bike Campag Centuar Fulcrum 3 wheels Great bike and fits perfect
S.Sinadinoski / Europa custom road bike Shimano 105 This is my second road bike from Europa Cycles and they did not dissapoint again they put together the bike to perfection great job
Mark/ Custom Europa Campag bike handles and rides great
George/ Custom Europa Shimano Ultegra Thank you for a great bike.
Fernando/ Felt MTB NINE 5 carbon Very nice bike to ride very happy
Glen/ Felt B12 Great looking bike rides great
Will / Felt TT bike Great price and set up bike fits perfectly
John/ Colnago CLX Now i can keep up with the group in the hill climbs, could not believe the difference between this bike and my other road bike and the price and fit out was spot on
Ivan/Felt F4 love the bike and for just over $3000 great value
Kenzo / Custom Europa steel road bike Shimano Ultegra, simply love the bike, handles,responds,corners and feels perfect.Thanks for such a great bike and looks amazing.
Rai / Colnago CX ZERO Shimano Dura Ace DI2 Love the bike and looks amazing
John / Colnago C60 DI2 perfect bike and great service.
Peter / love the Colnago CRS
Stephen / Purchased my second Colnago from Europa very happy with the service and bikes.
Tim / Just purchased a Colnago C60 great price and service